Plan Bureau architects conceptualized a home that brings the mountains to the valley. Inspired by the unpredictable and irregular mountain peaks and valleys, this is an original and powerful approach. A small square foot print defines the ground floor living spaces. This lower cube acts as a pedestal for the rectangular plan forms of the bedrooms above.
The architects have taken the upper cubes and rotated them 45 degrees, mimicking the mountains. At the same time, the geometry developed creates fascinating forms on both the exterior and the interior. One tilted cube is diagonally extruded from the base. The second cube protrudes diagonally, vertically, and horizontally.
Heavy timber framing is exposed on the horizontal planes. The square grid frame is true and emphasizes the form's rotation. Open diagonal framing anchors the house to the ground. These timbers and the overhang of the cubes above create sheltered outdoor living spaces.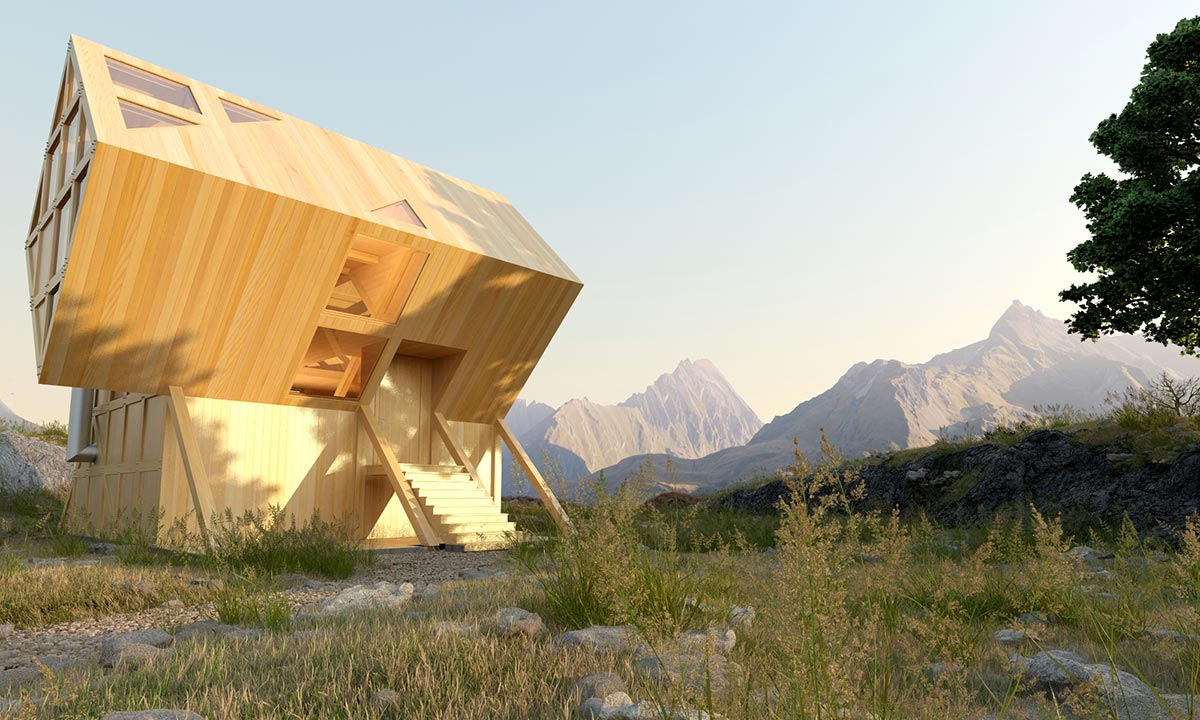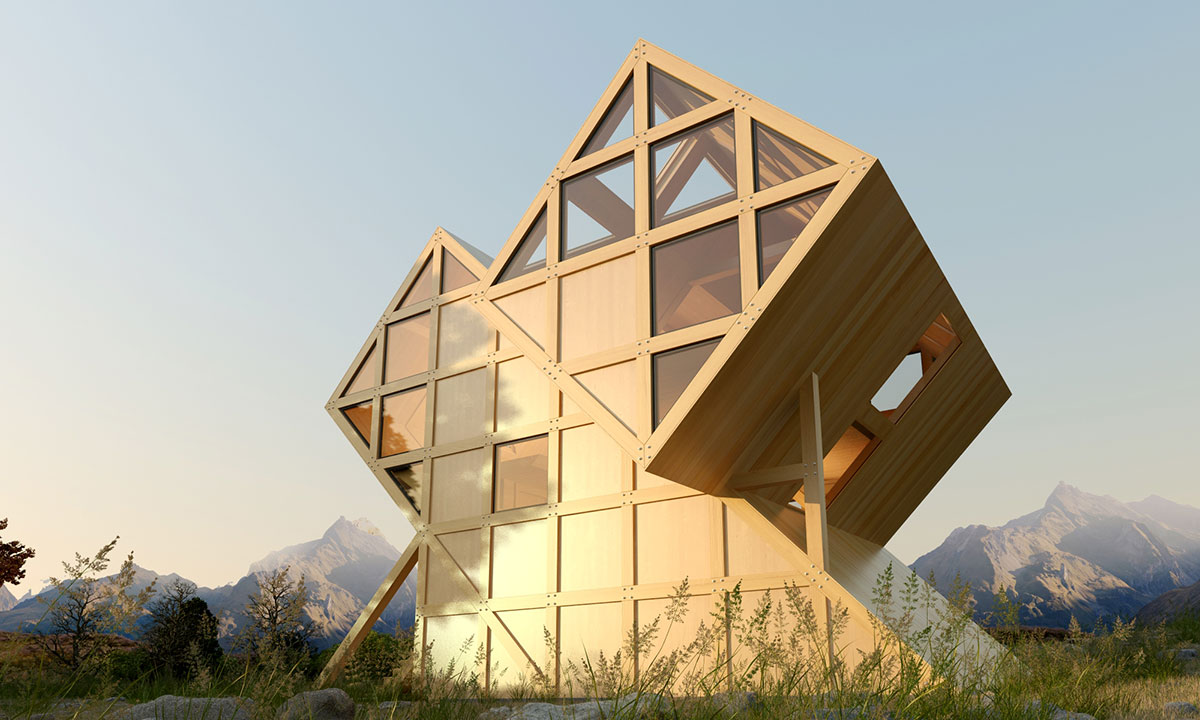 Squares of glass light up at night like snow caps on the peaks. Windows on the upper and lower sides of the cubes engage you in refreshing views and bathe the interior in natural light. Entirely wrapped in wood, the angular interior volumes are both expansive and comforting.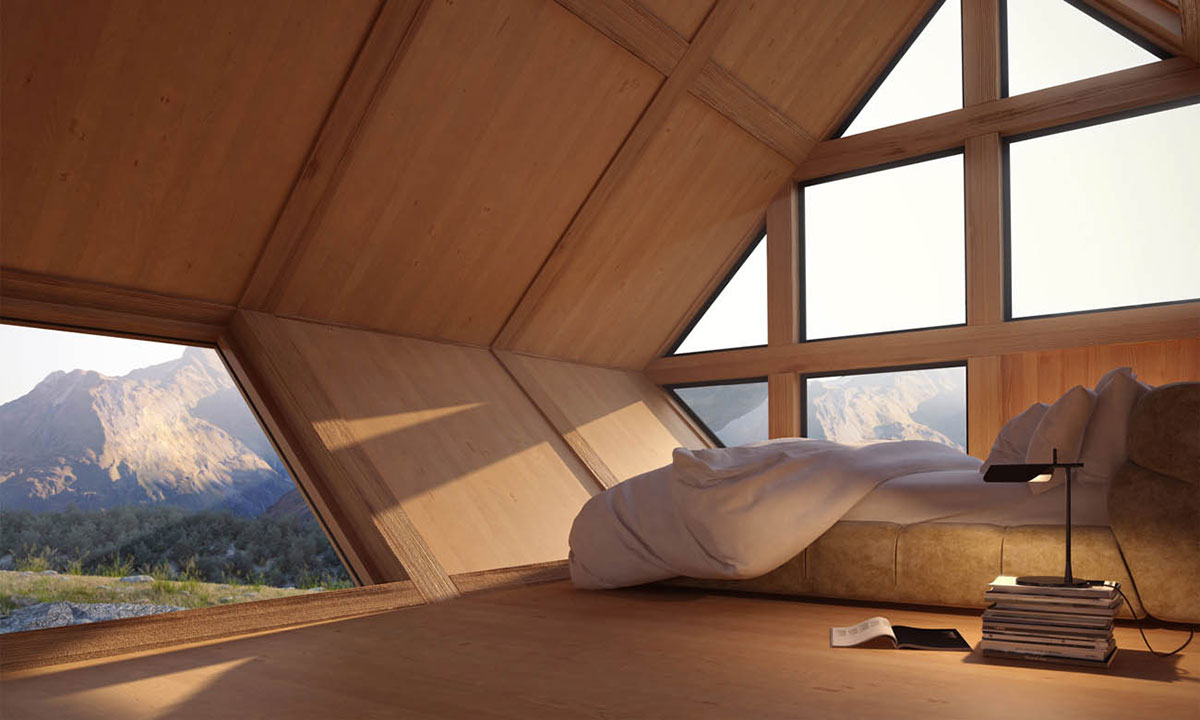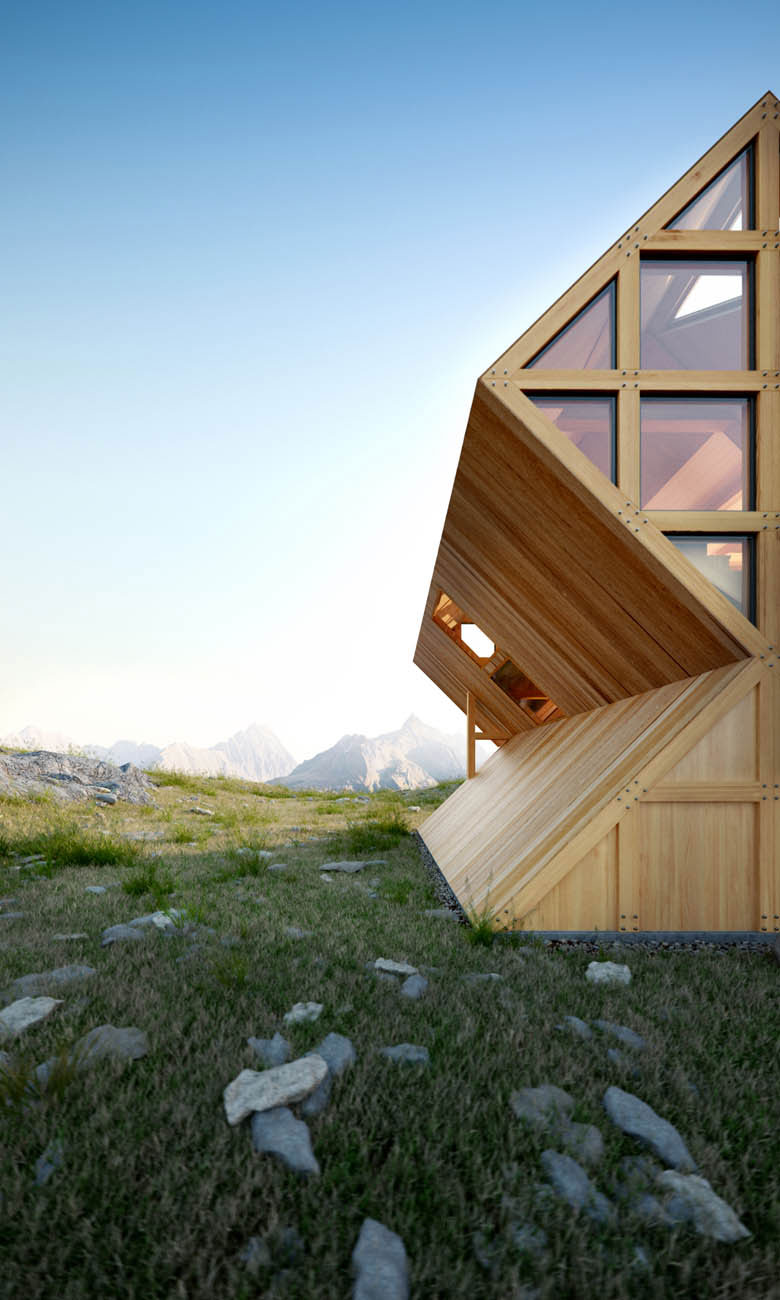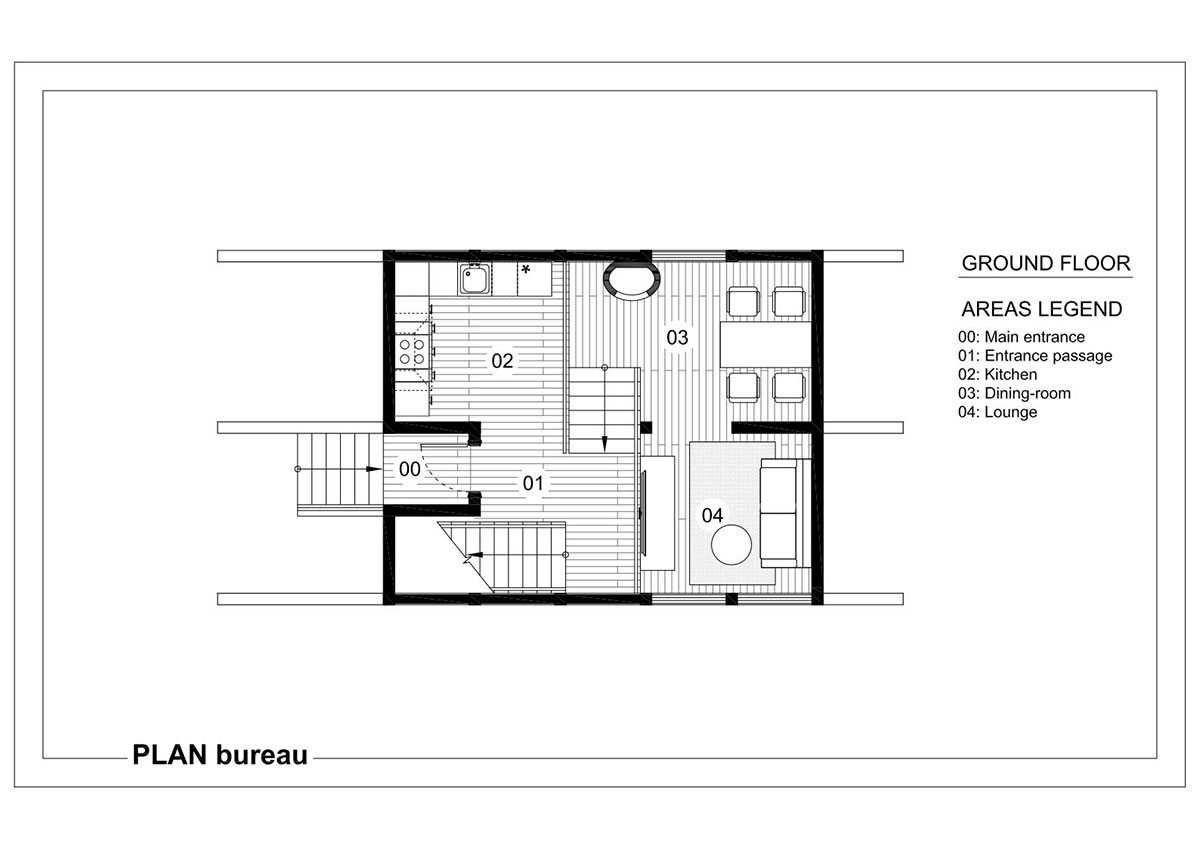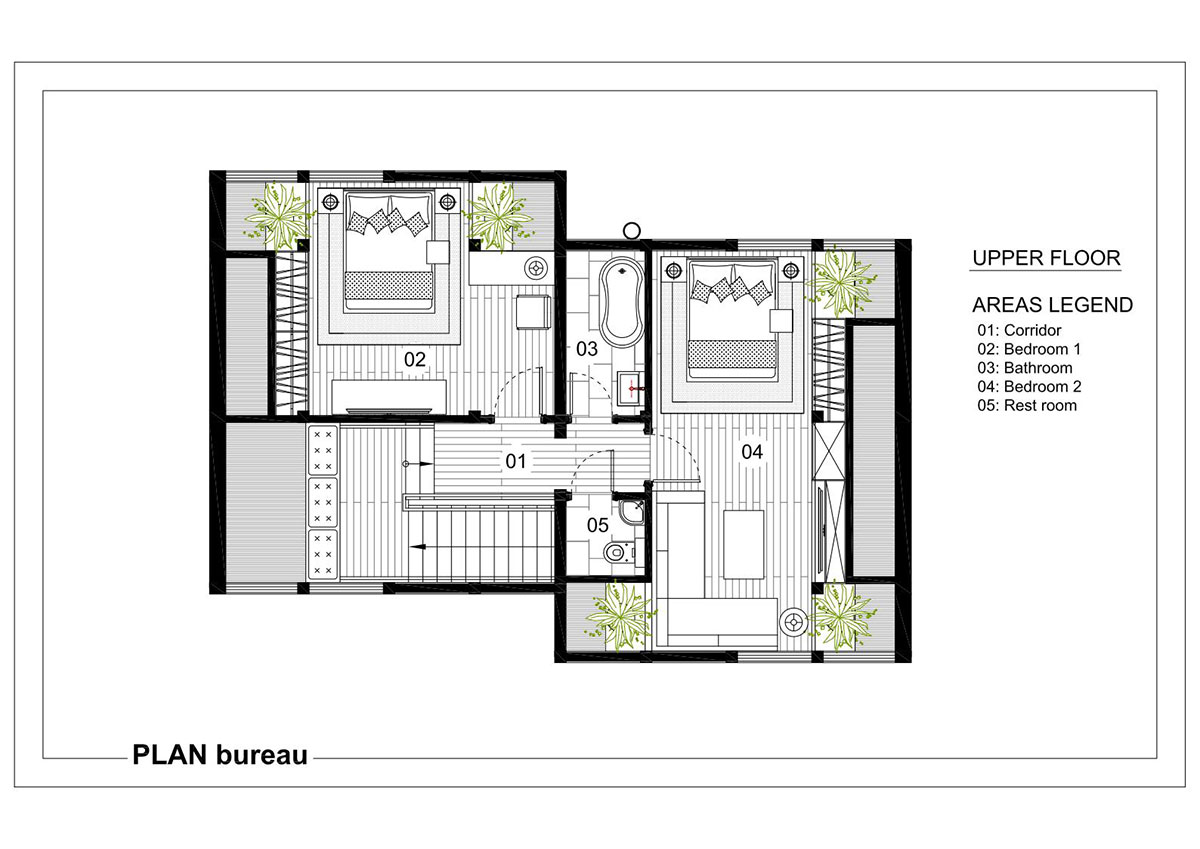 Architects: Plan Bureau
Photography: A. Marinenko, A. Koval