pearsonlloyd expands teknion zones furniture series at NEOCON 2017
Following its launch at NEOCON 2016, teknion's 'zones' collection by pearsonlloyd has been expanded with new designs presented at NEOCON 2017 in chicago, illinois. the comprehensive furniture series, which comprises of enclosures, screens, tables, seating, lighting, storage and accessories, enhances the flow, comfort and productivity of workplaces. the latest additions further fine tunes the designs and the layout opportunities possible.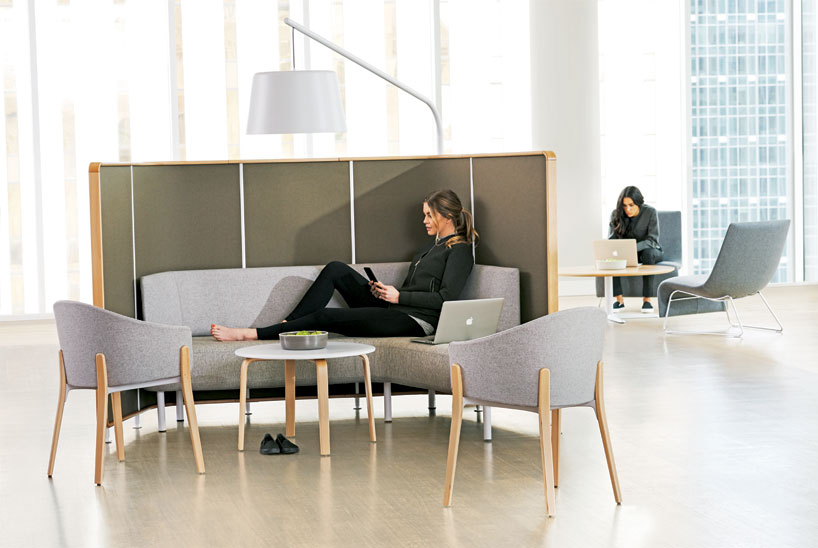 the 'zones' collection includes enclosures, screens, tables, seating, lighting, storage and accessories
all images courtesy of pearsonlloyd
Teknion's 'zones' collection enables people with choice and access to creating new work environments where they can be productive and connect with others. pearsonlloyd encourages informal productivity – an alternative to the traditional office – through a range of components that can be combined to make an all-inclusive office furniture solution. with familiar and comforting forms, the pieces act as natural connection points where colleagues can work, chat or relax informally.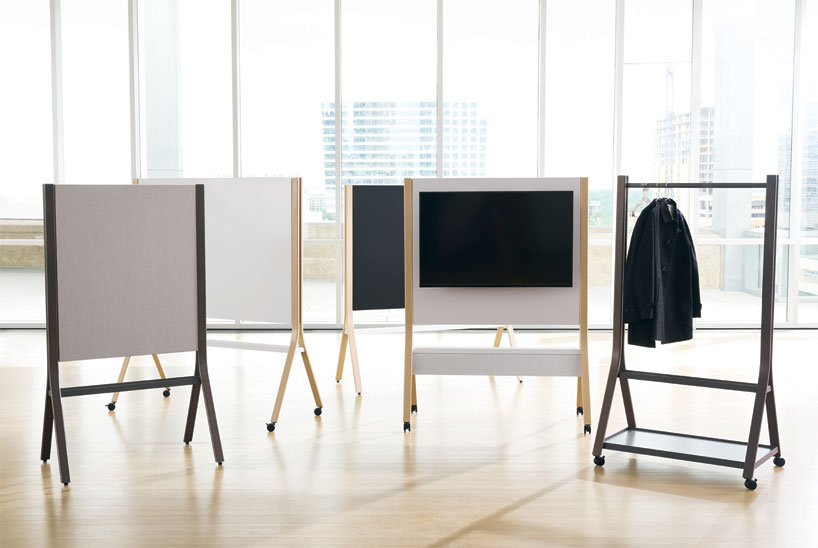 the collection also features whiteboards, chalkboard and hangers to divide up spaces
With a focus on designing a human office, the expansion at NEOCON 2017 caters for workers' natural desires of familiarity, warmth, comfort and empowerment. through a mix of materials and textures, 'zones' expresses a design that is both practical and pleasurable to work in. the warm wood and textiles' interplay of color, pattern and texture act as a remedy to the cool, hard surfaces and technology products that normally dominate workspaces.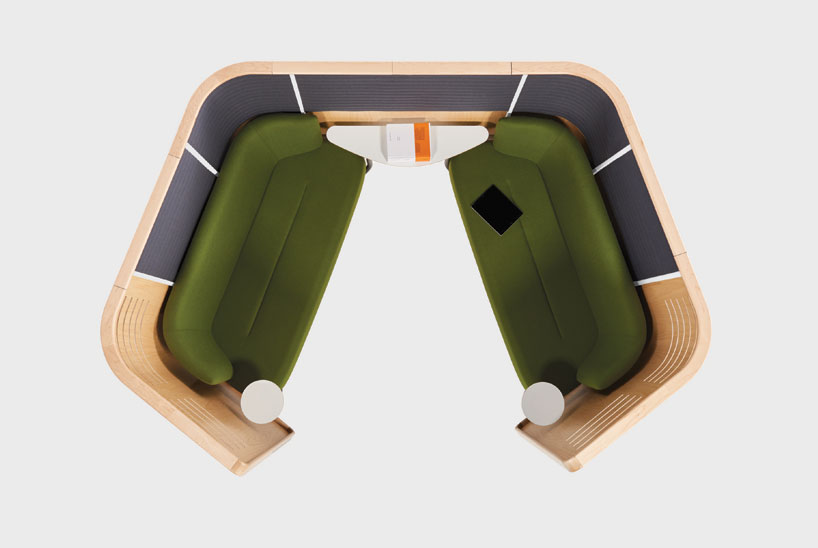 the hub provides a quiet and personal seating space where people can work together or connect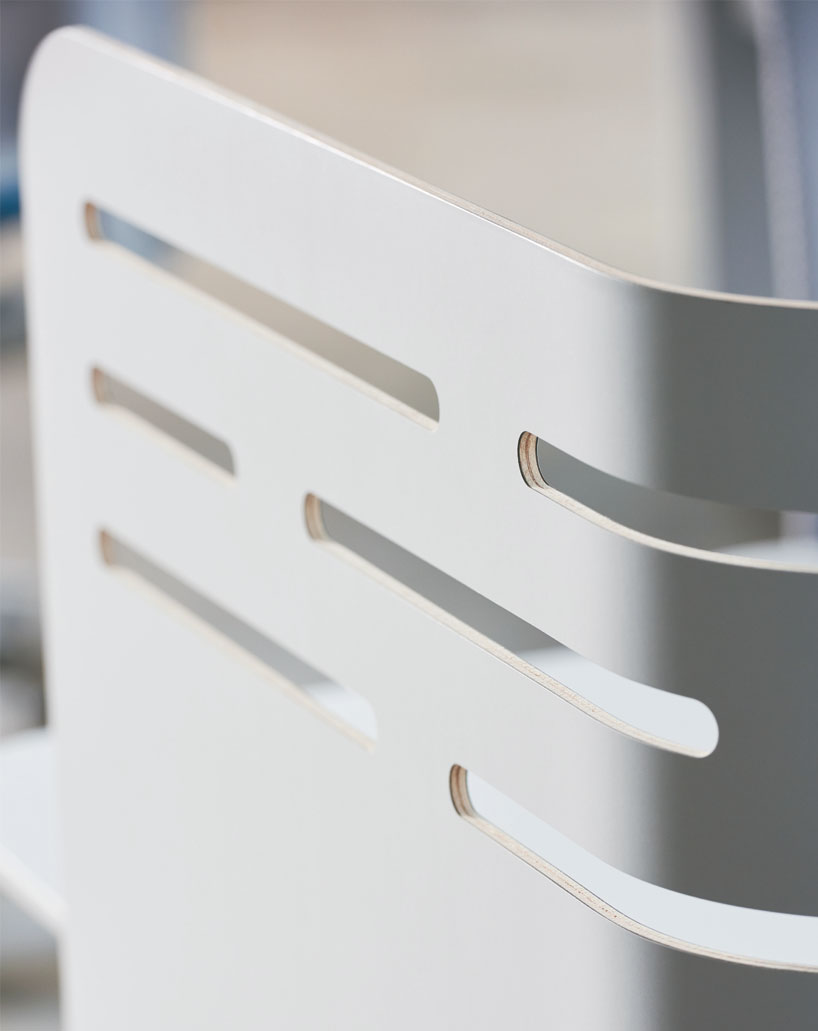 the design details create a more home-like environment where workers can feel more comfortable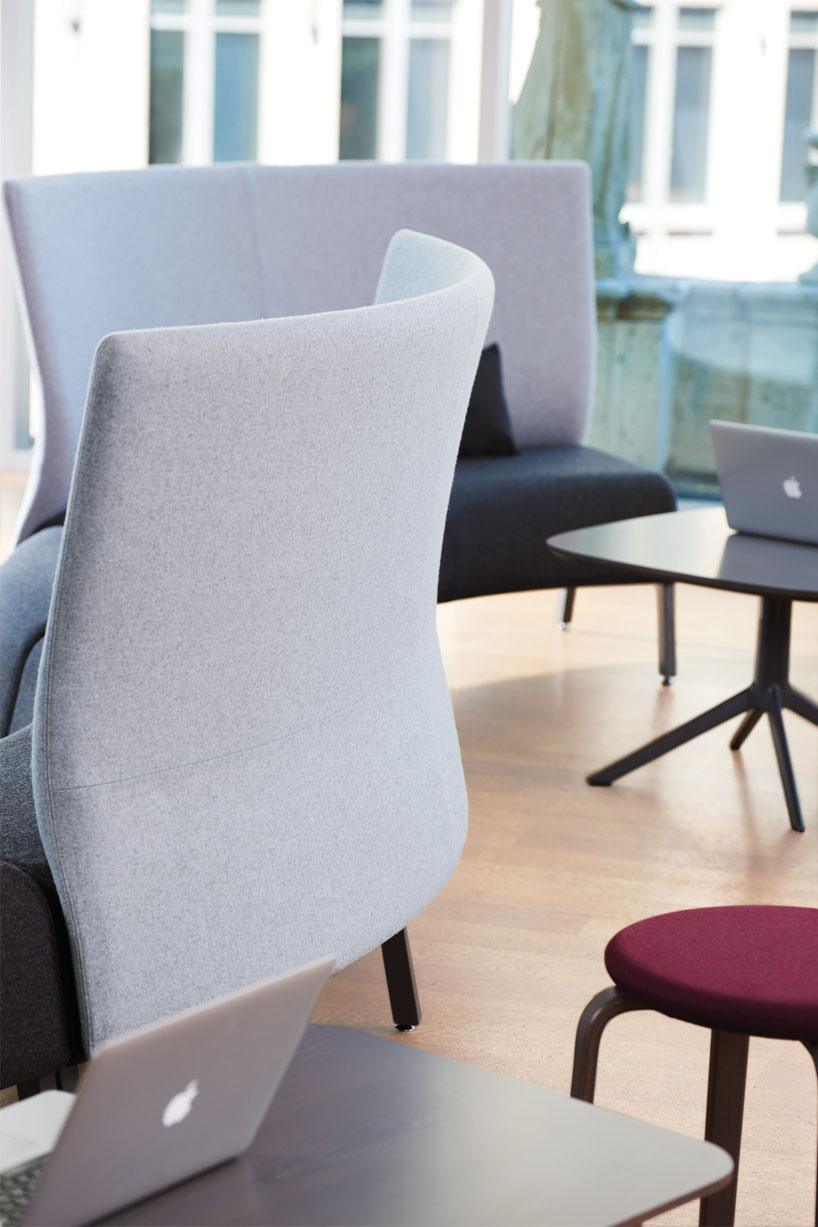 materials and textiles act as an anecdote to the cool, hard surfaces of technology